Please send submissions to Annette Nelson at annelson@prism.net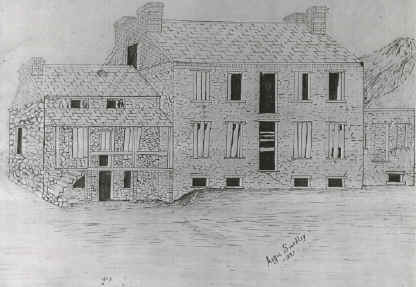 Joseph Holbrook built a large rock hall on the Southeast corner of Center Street and First East in Bountiful. It served as a residence and later for a school and recreation center.
Source: The City Bountiful, by Leslie T. Foy, page 99
Drawing by Angus Smedley, 1895, courtesy of Joe Stringham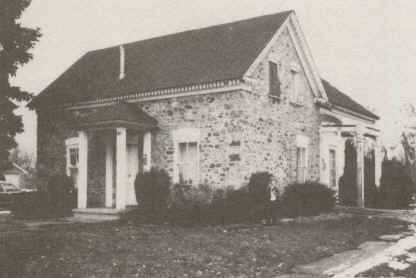 650 N. Main, Bountiful
Built in 1876 as a honeymoon home for Brigham Angell Holbrook and Hannah Cook. The home was a 3-story affair (2 stories and a basement), built entirely of native timber and of rock gathered from the surface of their farm land and from creek beds and hillsides nearby. It measured about 18' x 30' outside, but after allowance was made of the thick walls, the main floor divided into a parlor about 15' x 15', and a bedroom about 11' x 15'. (The parlor had previously been a kitchen, but was changed to a parlor when the upstairs rooms were full of beds and a brick living room, pantry and kitchen were added.)
Source: Ward Cook Holbrook, An Autobiography, pages 34-38. More information available.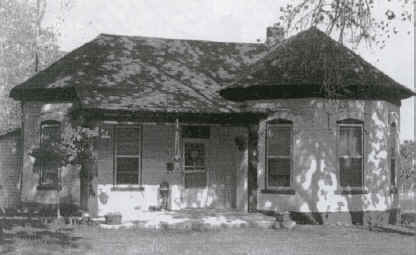 306 S. 100 West, Bountiful
Ira (a son of Joseph Holbrook) and his wife Allie Mae Pace moved into this home before 1907. "It was a red brick one-story home with two extended bays with three windows each. The house had a big kitchen, living room, one small bedroom and one large bedroom with a clothes closet. The long hallway had shelves to hold fruit and other storage supplies. In the early 1900s a bathroom was installed at the end of the hall... On the back of the house was a screen porch."

Source: Dwellings - A Guide to Early Bountiful Homes Built Before 1900, page 17. More information available.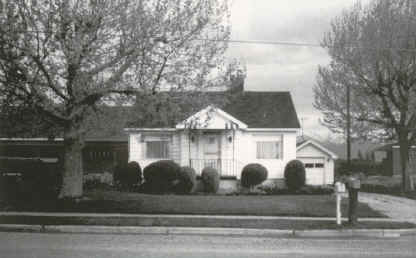 Syracuse, Utah
This was the home of Joseph Holbrook (son of Joseph). He was elected as town councilman in 1948 and served as clerk of the board. Town meetings were held in his new home. Syracuse Town minutes read, "His home was our town hall, where we have received every courtesy and welcome that big hearts could bestow."
Source: The Community of Syracuse, Syracuse Historical Commission, page 313.

Photos and information on the following properties in Bountiful may be found in Dwellings - A guide to Early Bountiful Homes Built Before 1900:
Home of William Jones Holbrook (son of Joseph) - 95 S. 100 East - built 1880
Home of Joseph Holbrook, then his son, Joseph Jones Holbrook - 105 N. 100 East - built 1869
Home of Joseph Jones Holbrook, then his son, William - 95 N. 200 East - built before 1890
Home of Enoch Holbrook (son of Joseph) - 890 N. Main - built 1891
Home of Moses Angell Holbrook (son of Joseph) - 701 N. Main - built 1882
Home of Brigham Angell Holbrook (son of Joseph) - 650 N. Main - built 1876
Home of Joseph Lamoni Holbrook - 1017 N. 200 West - built 1886